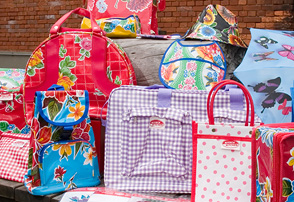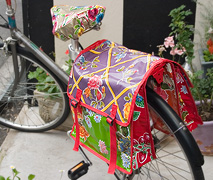 The founder, Ingelies Staatemeier, brought back kitsch and colorful goods from Mexico. It was the beginning of Kitsch Kitchen. She lives in dull, cloudy Holland. In her eyes, Mexican colors are so vivid and cheerful.
In 1994, Kitsch Kitchen started in a marketplace in Amsterdam. Since then, honest, cheerful, and functional products have been created one after another. Kitsch Kitchen spread in black and white Holland rapidly. Now, Kitsch Kitchen is keep growing to the world over the borders.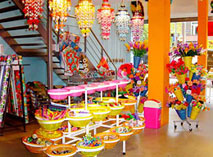 In 1994, Kitsch Kitchen started in a marketplace in Amsterdam. One year later, in 1995, the first store was established. Even in the next year, "Kitsch Kitchen Kid's" was opened.
In 2003, two stores were combined. Here we come! "Kitsch Kitchen Supermercade" was open in Rozengracht, Amsterdam. More than 300 square meter store is crammed with the colorful household goods, kitchen goods, garden goods, from all over the world. The store is unique, distinctive and eye-catching.
The head-office is located in Amsterdam, Holland. Currently, in more than 31 countries, Kitsch Kitchen is sold. Their new collection is exhibited in Paris and Frankfurt twice a year. Their distributors are in Australia, the USA, South Africa, Israel, Spain, England, Denmark.
Finally, in 2008, Kitsch Kitchen Japan was established. All of their collections are available in Japan now!